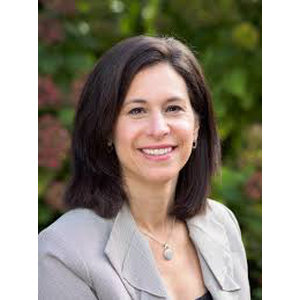 Kindness Catalyst. Professional Speaker. Working with businesses and associations on the ROI of Kindness.
Let's Connect
Facebook

LinkedIn

Twitter

Linda Cohen

Instagram

Linda Cohen

YouTube
Beaverton, Oregon, United States
Expert On

Empowerment

Customer Service

Corporate Culture

Employees/Workforce

Workplace Respect

Thought Leadership

Presentation Skills

Experience In

Associations

Healthcare/Medical
Cohen has been a Kindness Catalyst for over 10 years. She is a sought after professional speaker on the ROI of kindness in the workplace. She also consults with businesses and is the author of 1,000 Mitzvahs: How Small Acts of Kindness Can Heal, Inspire and Change Your Life published in 2011 by Seal Press. Cohen is currently offering a virtual program called Spreading Kindness Not Corona.
Cohen has worked with dozens of organizations including: Kroger, Portland Adventist Health, Washington State Department of Early Learning, Oregon Employment Department, California Funeral Directors Association, New Mexico Nurse Practitioners, Idaho Hospital Association, Oregon Healthcare Association, Girl Scouts of America, Meals on Wheels and Junior Achievement.
She has served for six years on the board of the National Speakers Association Oregon Chapter and was the 2018-2019 Chapter President. In 2017, she was chosen as NSA Oregon Chapter Member of the Year. She received her BA from American Jewish University and an MA from Brandeis University. She lives in Oregon with her husband of 27 years, the have two spirited young adult children and two Cavalier King Charles Spaniels, Ginger and Remy. She loves yoga and meditation and will never pass up a well made cup of Earl Grey tea.
Linda's specialties: keynote speaker, virtual keynote speaker, speaking consultant
PROGRAM INFORMATION
SPREADING KINDNESS NOT CORONA: RESILIENCE IN A TIME OF UNCERTAINTY
Virtual Keynote: 45-60 minutes
We've been thrown into a virtual reality that has us struggling to see through the discomfort into what's coming next.
How are you going to help your employees feel engaged, empowered, even motivated while we move through these next several months?
Part Inspiration. Part Motivation. Your participants will leave this program with a new perspective of the active role they can play within their professional and personal lives to find the opportunities and thrive through these unusual times!

THE ECONOMY OF KINDNESS: HOW KINDNESS TRANSFORMS YOUR BOTTOM LINE
Available as a Keynote: 45-60 minutes or workshop 1.5-3 hours
This presentation helps your leaders improve communication, boost teamwork, promote interpersonal interaction and customer experience through engagement in acts of kindness, authenticity and vulnerability.
1,000 DROPS OF KINDNESS
​30-40 minute assembly style
Elementary/middle school program to promote kindness and peace building within school. 1,000 Drops of Kindness programs help schools implement a culture of kindness through an interactive week long event culminating in a final 1,000 Drops of Kindness assembly and a planting of a peace pole(s) at your school.
| | |
| --- | --- |
| Phone: | 503-730-8750 |
| Email: | linda@lindacohenconsulting.com |
| Street Address: | |
| Address 2: | |
| City: | Beaverton |
| State/Province: | Oregon |
| Country: | United States |
| Zip/Postal Code: | 97005 |