NSA Oregon - Speaker Performance Lab - Another Opening, Another Show
The way you begin your talk creates a powerful impression with your audience - to your best benefit or not so much!
We can turn to show biz for good clues for positively memorable opening ideas.
Come to the Speakers Performance Lab and be encouraged to experiment with new and different openings for your programs and talks. You'll practice and polish positively memorable openings to your talks, stories and content sections.
Our Speakers Performance Lab is a safe, fun and highly interactive space to do performance work, support others, and be creatively inspired.
Join Jan Carothers, addressing the topic, along with co-leaders Naomi Eklund and Dayna Cakebread and other enthusiastic, dedicated speaking colleagues.
You can register and attend one session or all sessions.
March Session
Featuring: Laura Handke, Voice Coach
Four Critical Pillars for Effective and Healthy Vocal Technique Every Speaker Should Know
This interactive presentation teaches speakers how to:
Harness the power of the Breath to create maximum vocal impact without weakening your voice or your throat getting hoarse.
Avoid harsh Onsets, which can cause damage to the vocal cords. (Internationally renowned pop singer, Adele, had to have vocal cord surgery due to this issue, not once, but twice.)
Create vocal Resonance, so your voice carries to the back of room without a microphone, and without pushing or straining your voice.
Speak in your natural, authentic Pitch to avert vocal fry.
Laura Handke, Lake Oswego's Transformational Voice® Teacher
Transformational Voice® is a registered trademark of Transformational Voice® Training Institute, LLC, and Linda Brice
Schedule your free 30-minute voice consult: http://laurahandke.com/
HONE Your Message in Action: https://www.youtube.com/watch?v=i8alNyT2Siw
503.409.0421
Dates
Dates are the 4th Monday of the first 5 months of 2019 (except for May due to the holiday)
Jan 28: Improv all night
Feb 25: Another Opening, Another Show
March 25: Voice Care Techniques
April 22: Topic TBD
May 20: TBD
Format
Checkin: 10 minutes
Use a simple emotional awareness tool to get people connected and "warmed up". For example, in one word, movement, or sentence tell us how you feel right now. This creates opening and connection.
Improv: 15 minutes
We were heavily requested to incorporate improv into the Speakers Lab.
Speaker Coach Presentation w/Q&A: 20-30 minutes
Practice: 1-1.5 hours
Speaker Coach would be the lead on giving feedback to those who practice. Practice time per person is determined by the number of people who want to practice. We will do our very best to give everyone a turn.
Location
The labs are being held in the Community Room of the Clackamas Fire Dept. Since it is a Firehouse, all the same rules apply as if you were entering a court house or police station. No alcohol or weapons (other than your sharp wit) are allowed. Thank you for understanding.
Light refreshment will be available.
NOTE: This program is for chapter members only.
Facilitators
Naomi Eklund (formerly Wolff), 541-778-9731, wolffprofessionalservices@gmail.com
Dayna Cakebread, 503-421-9354
Questions
Naomi Eklund (formerly Wolff), 541-778-9731, wolffprofessionalservices@gmail.com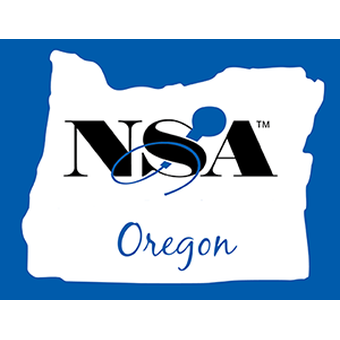 6600 SE Lake Rd, Milwaukie, OR 97222, USA