NOTE:
This is a virtual program. Instructions on how to log in to Zoom will be sent the day of the event to all registrants. Please test your audio and video capability before joining the meeting.
Welcome to our year-end celebration!
Outgoing Chapter President, Kelli Jaecks, farewell speech and celebration

Speaker Academy Graduation

Incoming Board Induction

Incoming President, Seteven Fulmer, acceptance speech

Program on Masterminds with Mastermind guru, Aaron Walker

Closing and enthusiastic send off and when we come back in September the last year will all feel like a dream
Growing in Community with Masterminds: How to be Hugely Successful and Significant Simultaneously
with Aaron Walker
Have you ever felt alone personally or professionally? Isolation is the enemy to excellence. We were designed to live in a community. No one has ever accomplished any measure of success going it alone. There are no self-made people. I've had the distinct privilege of being involved in a mastermind weekly for two decades. I have others encourage my superpowers all the while willing to throw the flag on my blind spots. I have many non-biased trusted advisors who have catapulted me to heights never imagined possible. I'm going to share how it's also possible for you.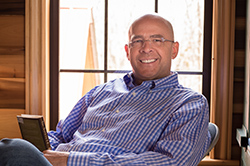 About Aaron Walker
Aaron has founded more than a dozen companies over the past 40+ years. He attributes much of his success to having surrounded himself with his mastermind counterparts. Aaron spent a decade meeting weekly with Dave Ramsey, Dan Miller, Ken Abraham and 5 other amazing entrepreneurs.
Aaron is the founder of the Iron Sharpens Iron Mastermind that now hosts 15 groups with national and international members. Aaron is the author of View from the Top, a must-read to fully understand how to live a life of success and significance. He is also the founder of The Mastermind Playbook, an incredible resource for starting, running and scaling masterminds.
Aaron lives in Nashville, Tennessee with his wife of 40 years, Robin. He has two incredible daughters and five beautiful grandchildren.