PLEASE NOTE:
This is a virtual program for NSA Oregon chapter members only.
The Zoom link is not public and will be sent only to registrants the day of the program.
The Speaker Performance Lab is a monthly series designed to help NSA Oregon chapter professional and candidate members build their speaking skills and practice and refine performance material. The 2020 – 2021 Labs will be held the fourth Monday of the month starting October 26 through the Spring 2021. You may attend one or all the labs for free. Just register below. We'll send the Zoom link out to you on the day of the Speaker Performance Lab.
Each session begins with a presentation from a senior speaker and guest coach specially selected for their performance skills and professionalism. The lab series, this year primarily digital, is designed to be an informal community space place where professional speakers can come to work, develop and practice material and gain helpful, useful support on any aspect of speaking performance.
Questions on Speaker Performance lab: Jan Carothers, 503-516-3519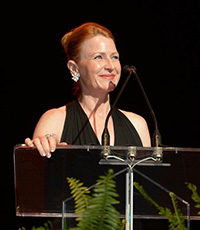 October Topic
Enliven Your Speaking: Add Humor And Vivid Characters.
Shawna Schuh, CSP
In this time of on "all-screen, all the time," the humor and characters you create have never been more important to give our audiences lively memorable experiences. This session will help you define and refine the characters you bring to your stories. And make more of what's funny! When you make them smile and laugh, you will leave indelible positive memories.
With nearly three decades of presentation experience, past chapter president, Shawna is an expert in both! She often meets people who bring up stories they heard her tell as long as 10 and 15 years before. And they hire her again to recreate the stories they connected with and remembered!
Shawna will be sharing her insights and tips to help you punch up your humor and vitalize your characters. She'll give you in-the-moment coaching to help you find more laughs and create indelible characters your audiences will enjoy and remember.