PLEASE NOTE:
This is a virtual program for NSA Oregon chapter members only.

The Zoom link is not public and will be sent only to registrants the day of the program.
The Speaker Performance Lab is a monthly series designed to help NSA Oregon chapter professional and candidate members build their speaking skills and practice and refine performance material. The 2020 – 2021 Labs will be held the fourth Monday of the month starting October 26 through the Spring 2021. You may attend one or all the labs for free.
Each session begins with a presentation from a senior speaker and guest coach specially selected for their performance skills and professionalism. The lab series, this year primarily digital, is designed to be an informal community space place where professional speakers can come to work, develop and practice material and gain helpful, useful support on any aspect of speaking performance.
Questions on Speaker Performance lab: Jan Carothers, 503-516-3519
- - - - - - - - - - - - - - -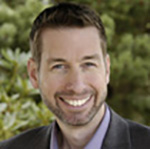 November Topic
The Art, Science & Practice of Storytelling
Steven Fulmer
Since the beginning of time Storytelling as been a form of art, a purveyor of history, a source of education and the quintessential entertainer. Heck, during the great recession Hollywood continued to thrive, why? Because even in our darkest times, stories can shine a light, show us a way and/or help us escape. As speakers, stories are as essential to our craft as a boat is to a sea-captain, because stories are how we transport our audience to new destinations of thought, how we cause them to feel the motion and emotions of the journey and lessons we teach, and to move them in ways they didn't expect to be moved.
To many aspiring and some seasoned speakers, stories can be intimidating and illusive, almost held in awe as if there is a perfect way to tell a story; but there isn't. As Stephen Hawkins taught us, "the universe doesn't allow for perfection." Storytelling is as varied and unique as you.
Join us as we unpack storytelling in a practical and applicable way, and explore the art, "science" and practice of the form. Come armed with questions and insatiable curiosity, but we respectfully ask you to leave judgments and doubts at home. And if you are concerned because you don't yet have "a story" don't worry, come anyway, we will help you find it.