PLEASE NOTE:
This is a virtual program for NSA Oregon chapter members only.

The Zoom link is not public and will be sent via email only to members prior to the program. Registration via Zoom will be available up until the start of the program.
The Speaker Performance Lab is a monthly series designed to help NSA Oregon chapter professional and candidate members build their speaking skills and practice and refine performance material. The 2020 – 2021 Labs will be held the fourth Monday of the month starting October 26 through the Spring 2021. You may attend one or all the labs for free.
Each session begins with a presentation from a senior speaker and guest coach specially selected for their performance skills and professionalism. The lab series, this year primarily digital, is designed to be an informal community space place where professional speakers can come to work, develop and practice material and gain helpful, useful support on any aspect of speaking performance.
Questions on Speaker Performance lab: Jan Carothers, 503-516-3519
- - - - - - - - - - - - - - -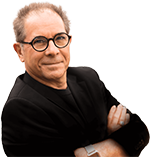 June Topic and Speaker
The Power of Your Voice - Sound Your Best and Keep Your Voice Healthy.
Mark Bosnian
TBA
About Mark Bosnian
TBA