FEBRUARY TOPIC
Improvisation for the Speaking Professional:
Spontaneity, Flexibility, Creativity and Physicality
These four qualities of speaking mastery captivate your audiences and enliven your performances. Come prepared to play and work. Wear comfortable clothes and plan to rev up your imaginations. Great speaking involves taking some risks. We'll experiment together with safe, judgment-free improv. Come have fun and energize your material and stage presence.
We are devoting the first half to interactive improv exercises and games. Bring material you want to develop or practice during the second half of the session.
Push your edges! Explore new territory! Have some fun and grow!
About Speaker Performance Lab
The Speaker Performance Lab is your opportunity to get hands-on practice and obtain real time feedback for experienced professional members of NSA Oregon. Each month we focus upon a different aspect of delivering a WOW experience which gets you known as a "must see" speaker/presenter.
We are not just conveyors of information; we are entertainers as well. We must be engaging, enthralling and electric! There is substance and there is style. BOTH are critical to elevating ourselves above the plethora of speakers competing for those same engagements.
At the Speaker Performance Lab, we work on mating our superlative content with our natural dynamic style.
Speaker Performance Lab meets from 6:30-9:00 pm on the 3rd Monday of the month. Networking and refreshments start at 6 pm. Dates include:
Oct. 21, 2019

Nov. 18, 2019

Dec. 16, 2019

Jan. 20, 2020

Feb. 17, 2020

March 16, 2020

April 20, 2020

May 18, 2020
Our guest professional speaker will do a short, 30-minute deep dive on their area of expertise. Following that, the floor will be yours to practice your material and gain insights from the professional speakers in attendance.
Tentative topics (subject to change) are:
Powerful Openings

Memorable Closings

Presenting Stories

Transitions Between Topics

Vocal Production/Dynamics

Designing 5 Minute Talks • Improvisation

Creating Humor

Delivering Data Or Technical Information

Using Props

How to Act Out A Character
Questions: Jan Carothers, 503-516-3519, or Dayna Cakebread, 503-421-9354
Please note that these workshops are for current NSA Oregon chapter members only. If you'd like to find out more about chapter membership, please visit our website at NSAOregon.org and select the Membership link.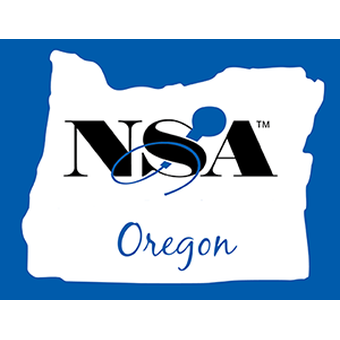 Clackamas Fire District, Station #4, 6600 SE Lake Rd, Milwaukie, OR 97222