NOTE:
This is a virtual program for NSA Oregon chapter members only.

The Zoom link is not public and will be sent via email only to members prior to the program. Registration via Zoom will be available up until the start of the program.
Path 2 Pro Zoom Happy Hour
A place for people enrolled in the NSA Candidate Member program or Speaker Academy to gather, share concerns and wins, and get practical tips to help grow their speaking business.
This will be a Q&A format with group discussions, so look at it as your opportunity to finally get those burning questions answered. Each happy hour will be structured around a theme, but we are free to deviate and go anywhere we'd like.
Grab your favorite beverage, join in the community, and be encouraged on your journey!
Hosts:
Kelli Jaecks, Chapter President
Jake French, Past President
When: 4th Thursday of the month (except for November and December)
Where: Online Zoom call
Time: 6-7 pm
Dates:
October 22

December 3 (What's Your Pitch, Title and Tagline? How do your stories fit in?)

January 28 (Developing and Structuring Your Speech)

February 25 (Virtual Technology)

March 25 (Diversifying Income Streams)

April 22 (Figuring out how to run your office better)

May 27 ( Growing your business once you've laid the foundation)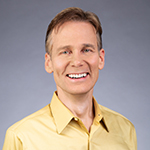 February Topic and Speaker
Graeme Newell
Presenting your content virtually is a fantastic option for connecting with audiences, but wow, can it be confusing! No matter where you are at with adopting this new technology, come to this P2P session to ask any lingering questions and hear from pros who are successfully getting paid to speak virtually.
NSA Oregon board member and programming chair, Graeme Newell, will give all the latest tips on how to handle virtual technology, including how to set it up, how to use it, etc. Let's practice together!