NOTES:
This is a virtual program. Instructions on how to log in to Zoom will be sent the morning of the event to all registrants. Please test your audio and video capability before joining the meeting.

We are also starting a new approach to our monthly program where we'll have two speakers per session for a shorter time frame along with the basic chapter announcements at the beginning of the program.
3 Super Simple Rules for Making Slides that Make Sense
Wendy Gates Corbett
"I want to up my slide game, but I just don't have _____."
If 'time', 'skills', or 'a master's degree in graphic design' fill in the blank for you, join us on September 14th. Presentation designer and speaker, Wendy Gates Corbett will share 3 of her Slide Rules for creating beautiful slides using the skills you already have. Wendy, a member of NSA Carolinas, has designed more than 2,000 presentations, including serving as the Slide Designer for TEDxRaleigh and other TEDx speakers. She's on a mission to show you that you have the skills to create great slides. In fact, she left a 20+ year corporate training to create Refresher Training, LLC, a company that does just that. In her presentation she'll share three rules, before/after examples, and show you HOW to apply the rule.
Wendy prefers using relevant slide examples, so she's requesting our help with slide donations. Please send her your worst slides! If she uses one as an example, she'll give you the 'after' slide and instructions for creating it! (You or she can scrub your logo and other branding). Send your donations to her at wendy@refresher-training.com.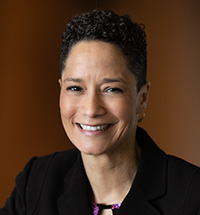 About Wendy
Wendy is a respected, sought-after leader and speaker, having spent 20 years designing, delivering, and directing over 1,000 training programs and teams of trainers. In an ah-ha moment, she realized that being an impactful presenter requires more than being an amazing speaker—you also need materials that amplify (and don't squash) your message.
Being a Speaker Coach and the Slide Designer for TEDxRaleigh 2016 was a transformative experience. She is proud to serve on the international board of directors for the Association for Talent Development and is a charter member of the Presentation Guild and Black Women in Business. Additionally, Wendy serves on the Raleigh Chamber of Commerce's Small Business Advisory Board and is an advisor for Black Women in Business and for City Club Raleigh's Business Alliance Advisory Board.
She is the proud author of the TD@Work, "5 Questions for Great Presentation Visuals", the co-author of two ATD Infolines on designing and delivering live virtual training, and a contributing author of three books: 101 Ways to Make Learning More Active Beyond the Classroom, 101 More Ways to Make Training Active, and SCORE! For Webinar Training: Super Closers, Openers, Revisiters, Energizers.
Meeting and Event Industry News…Future Trends, Challenges & YOU!
Deborah Gardner, CMP
Look, we get it! The central premise of this difficult time has sucked the air out of us, directly hitting everyone's personal and professional lives, especially your speaking business. That being said, there is no time to sit on the couch waiting for the meetings and events industry to return or continue to guess what the latest and greatest technology gadget will possibly help you connect with clients.
If you're serious about speaking, coaching or even training, hear the truth straight from the horse's mouth, someone who lives in the hospitality world and directly understands the relationship between you and the decision maker. Appreciate why knowing more about the meetings and events industry is important to your career and learn how to get involved in the process. Discover how to modernize your new business strategies from Deborah's on-going extensive interview process and insightful perspective from those who hire you. Are you up for the challenge?
Learn about the most up-to-the-minute meeting industry studies, data and developments that will impact how you do business moving forward

Grasp 5 (plus a bonus) new ways to better understand what your client's are doing today that will greatly enhance your relationships

Explore the internal and external factors that are impacting today's economic environment, new meeting design, and content delivery needs

Realize those who hire you are NOT meeting planners

Identify the "real" industry you work in to finally achieve your business goals once and for all!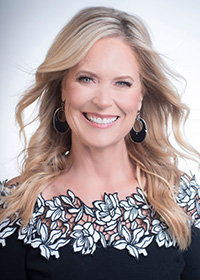 About Deborah
A swimming champion, author, speaker & competitive performance expert, Deborah Gardner helps hundreds of business leader's advance to new levels of success while working and living in the fast lane. Deborah's competitive practice comes from living in the fast lane; being a Marine Brat to growing up in a small 16 foot trailer, a real life wedding crasher to an Olympic Trial swimmer, a ground-breaking leader as one of the first female broadcasters with CBS Sports and a longtime hospitality sales veteran (better known as a "Triple Threat" due to her substantial experience as a supplier, speaker and meeting professional) and today, Deborah is the voice of business meetings and events as the host for the newly popular "Hospitality Talks" streaming video podcast show.
Deborah is a Certified Meeting Professional recipient and one of only seven CMP speakers globally, who has received this prestige credential. She is also a "Meetings Mean Business" ambassador, the most requested speaker by Meeting Professional International, and was voted as one of the best speakers heard by Meetings & Convention Magazine. Additionally, she is Event Industry Council's Top 30 Influential Meeting Professionals and a Smart Meetings Magazine's Top 50 Smart Women Leaders.
Deborah lives in Arizona with her husband, Jerry and her dog Chief.