NOTES:
This is a virtual program. Instructions on how to log in to Zoom will be sent the day of the event to all registrants. Please test your audio and video capability before joining the meeting.

We also have a new approach to our monthly programs. We'll have two speakers per session for a shorter time frame along with the basic chapter announcements at the beginning of the program.
Livestream Like a Pro Without Being One!
Kevin Kolbe
This interactive training session will show you how to use low-cost streaming video software to give your live presentations that pro look. Come learn how to wow your clients and peers, without the need for a lot of expensive gear.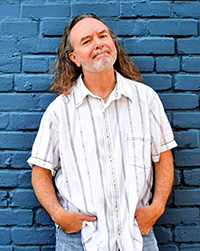 About Kevin
For most of his adult life, I've been in and around the digital media and marketing world.
He started in radio, then got in TV working for stations affiliated with FOX, NBC, CBS, ABC, and The CW in Nashville, Charlotte, and Raleigh.
After he left TV, he started his own video marketing business and have worked with some amazing businesses, non-profits, and entrepreneurs.
Besides being a video coach and content creator, he's also a husband, dad, coffee drinker, Batman fan, TV watcher and music lover.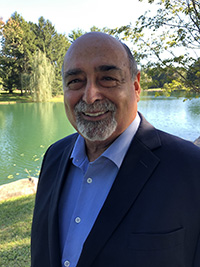 Using Improv Games to Engage Virtual Audiences in Real Time and for Real Impact
Izzy Gissell, CSP
Whether you use improv games, have taken an improv class or just seen it on TV, you know how engaging the improv process can be for both participants and observers. And that's why Improv activities are so useful when they are incorporated into your virtual (and in-person) programs.
You don't need to have any improv experience to reap the benefits of our time together. Goals for the program are:
to demonstrate as many Applied Improv exercises as time permits.

to introduce directions and process flow for each exercise.

to highlight a sampling of debrief and learning opportunities provided by the exercises.

to give you the knowledge, skills and confidence to immediately apply the activities to your programs (and to your life!)
About Izzy
Izzy Gesell is an organizational alchemist who helps individuals and organizations transform their thinking from commonplace to extraordinary. Through his keynotes, trainings, coaching and facilitated sessions, Izzy offers imaginative, intuitive and immediately useful insights and programs.
He is skilled at delivering meaningful material in a way that makes participants enjoy their time with him. Izzy was one of the first to use Improv Theater concepts as tools for personal and organizational learning. He is the author of Playing Along: Group Learning Activities Borrowed From Improvisation Theater, "The Resilient Caregiver: The Importance of Humor & Play" co-author of Humor Me: America's Funniest Humorists on the Power of Laughter, and a contributor of a chapter on Improvisation as a facilitation tool in the IAF Group Facilitators Handbook.
He has three video courses on LinkedIn Learning- "Humor in the Workplace" "Leading with Applied Improv", and "Building Your Team."
A former standup comedian, improv troupe member & special ed teacher, Izzy credits NSA with teaching him how to be a success in both the business of, and the delivery of, professional speaking.