NEW LOCATION!!! Celebrate Catering, 15555 Bangy Rd, Lake Oswego, OR
Finding the Funny
Hall of Fame speaker Tim Gard is someone who can find the funny almost anywhere and you can too!
In this highly interactive session Tim will share the process he uses to "Find the Funny" in his own stories and for his coaching clients. Funny things happen all around us every day and it's up to you to capture those moments and develop them into amazing stories that reinforce your onstage message. Not every story is funny but, if you have a funny story, why stop there? With a little bit of work, a funny story becomes a hilarious signature story that can get you booked again and again. Several participants will have the opportunity to tell a story during the session and have Tim help you find the funny in it.
About Tim
Tim Gard, CSP, CPAE, is a tears-in-your-eyes-laugh-out-loud speaker who teaches people to be more resilient and resourceful and coaches businesses on how to enhance productivity and employee enthusiasm. Talented, innovative and memorable, Tim provides amazing take-home value delivered with his one-of-a-kind presentation style. Becoming more resilient is not about telling jokes or laughing at everything. Instead of making light of serious issues, Tim shines a light on unseen possibilities for solutions to difficult situations. He demonstrates how to be professional, yet light-hearted throughout all his programs.
Tim is an internationally recognized authority on stress reduction and conflict resolution, and his easy-to-implement techniques provide ways to diffuse, deal with, and even avoid intensely stressful encounters. Tim "walks his talk" as a successful business owner himself for more than 20 years. Before starting his business, he worked in the Sales Industry, as well as State and Federal Government in Human Services, as a fraud investigator and is a navy veteran.
Tims use of ordinary items in extraordinary ways, and extraordinary items in ordinary ways, helps people connect with his message and make him one of the most popular humorists on the platform today. Recognized as a pioneer in humor based training. Tim is a certified speaking professional (CSP) & a member of the Speaker Hall Of Fame, an elite honor held by fewer than 150 speakers worldwide. The author or co-author of Just Plane Funny, My Policy Manual, Motivational Leaders, and Humor Me. Tim humorously delivers messages as universal as his audiences are diverse.
NOTE: Anyone interested in learning more about National Speakers Association is invited to drop by before the program, around 5:45 pm. A board member will be available to answer questions about NSA and NSA Oregon.
Attending any NSA Oregon event implies consent to be photographed or videotaped.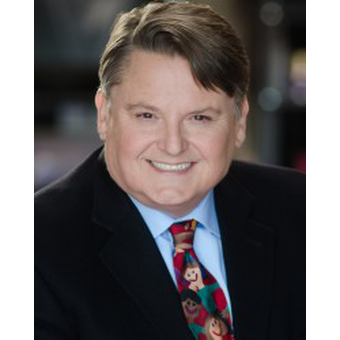 Celebrate Catering, 15555 Bangy Rd #100, Lake Oswego, OR 97035, USA - NEW LOCATION!