NEW LOCATION!!! Celebrate Catering, 15555 Bangy Rd, Lake Oswego, OR
Come on Down! Making the Audience Part of Your Presentation
Whether you are a workshop presenter or a keynoter, there are some fun techniques you can use to keep your audiences involved and excited. We will look at key phrases that invite involvement…some unusual ways to use stories and "challenges"…and how to increase your ability to paint pictures with words.
Key take-aways:
What wording will make the audience feel they are part of a conversation

How stories provide both a model and a challenge for your audiences

How to ramp up your language skills to create more vivid word images
About Lou
Lou Heckler began his speaking business in 1980 after more than a decade in public and commercial television. Since that time, he has traveled millions of miles around the world helping audiences achieve top performance in their businesses. Lou also spent 19 years on the adjunct faculty at the University of Michigan's Executive Education Center and was a speech trainer while on active duty in the US Army in the early 70s. He has been married more than 50 years to a woman he has known since he was three! Lou and his wife reside in North Central Florida.
NOTE: Anyone interested in learning more about National Speakers Association is invited to drop by before the program, around 5:45 pm. A board member will be available to answer questions about NSA and NSA Oregon.
Attending any NSA Oregon event implies consent to be photographed or videotaped.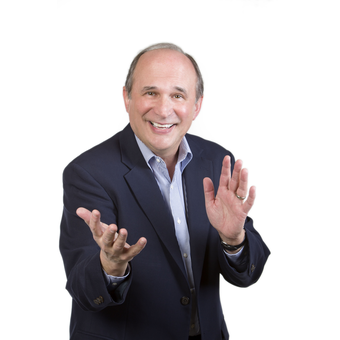 Celebrate Catering, 15555 Bangy Rd #100, Lake Oswego, OR 97035, USA - NEW LOCATION!