NEW LOCATION!!! Celebrate Catering, 15555 Bangy Rd, Lake Oswego, OR
Hurdling Adversity: Amputate Your Fear and Embrace Your New Normal
John Register, CSP, is a keynote speaker trapped inside a facilitator's body. He asks the hard question of "what's holding you back from making lasting changes?"
John's personal story of going from being an All-American collegiate track athlete, Olympic qualifier and US Army Gulf War veteran to an amputee makes his audiences truly understand that it's not about overcoming your shortcomings, or adversities; it's about embracing a new normal. John helps individuals increase their productivity by seeing the impacts of a new normal mindset.
His presentation on embracing the new normal takes a deep dive into three areas which lead us from fear to freedom.
9 steps to grow from fear to freedom

the one element holding you back from your release

the formula to move to a championship mindset
About John
To read John's bull biography and how he was a star athlete and army veteran to an amputee and everything before and after, click here.
He is a #1 best selling author on Amazon with 10 Power Stories to Impact Any Leader: Journal Your Way to Leadership Success.
NOTE: Anyone interested in learning more about National Speakers Association is invited to drop by before the program, around 5:45 pm. A board member will be available to answer questions about NSA and NSA Oregon.
Attending any NSA Oregon event implies consent to be photographed or videotaped.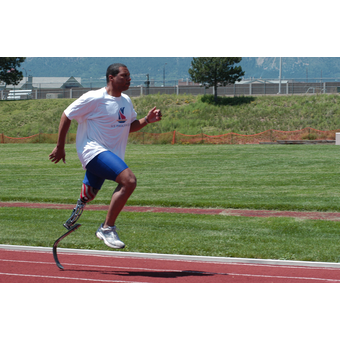 Celebrate Catering, 15555 Bangy Rd #100, Lake Oswego, OR 97035, USA - NEW LOCATION!