NEW LOCATION!!! Celebrate Catering, 15555 Bangy Rd, Lake Oswego, OR
Best Practices for Finding & Closing New Speaking Opportunities
Graeme Newell, CSP
Success in the speaking business is a numbers game. The more pitches you make, the more successful you'll be. But how do you find the gigs? Your biggest source of loss is the prospect you never knew about.
In this example-packed session you'll learn:
How to build a low maintenance workflow that closes new business

The must-check websites to find speaking gigs

First-contact strategies and how to build genuine relationships with prospects

How to successfully offshore much of the work

How to write proposals that maximize your fee

Strategies for differentiating your presentation for success
Target Funds and Grants for Your Speaking Business
Kedma Ough, MBA
Imagine the opportunity to receive a $ 5,000 grant or valued resource that didn't not require paying back the funder. Could you use those funds to build your epic website, expand your market reach, or develop a cool and unique app for your audience? After an 18-year journey to discover every possible funding, grant, and resources available to for-profit organizations, Kedma published Target Funding.
In this interactive session learn how to:
Understand the language of free money and resources

Identify the unique variables that help support target funding

Create a target funding strategy to apply for funds

Target the ideal funding organization to support your business

Broaden your concept so you can have access to even more funds
About the Speakers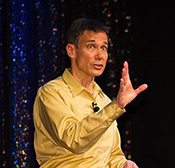 Graeme Newell, CSP
Graeme is a marketing researcher, speaker and expert in Emotional Marketing and shows businesses how to supercharge customer loyalty and increase repeat purchasing. He turn mere buyers into passionate groupies.
Emotional marketing creates strong customer loyalty by reflecting the customer's deepest-held attitudes, values and core beliefs. Drawing from thousands of best-in-class TV commercials, Graeme shows companies how to transcend the standard consumer relationship and build a deep friendship with customers.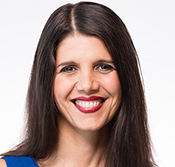 Kedma Ough, MBA
Kedma has trained and advised more than 3000 companies in the last 10 years, analyzing more than 100 industries. In 2008, Mrs. Ough was hired as the National Expert for Wells Fargo's Bank Small Business Experts on Funding Sources for Women and Minority-owned Firms. In 2011 Inc. Magazine highlighted Mrs. Ough for her work in providing access to funding sources for minority-owned business. In 2013, Mrs. Ough is cited as an expert in Wells Fargo's Publication on 'Business Credit Options' for small businesses. In addition, Mrs. Ough was recognized through the Small Business Administration in 2013 for efforts in supporting small businesses.
NOTE: Anyone interested in learning more about National Speakers Association is invited to drop by before the program, around 5:45 pm. A board member will be available to answer questions about NSA and NSA Oregon.
Attending any NSA Oregon event implies consent to be photographed or videotaped.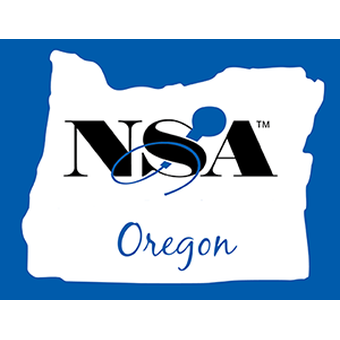 Celebrate Catering, 15555 Bangy Rd #100, Lake Oswego, OR 97035, USA - NEW LOCATION!