NEW LOCATION!!! Celebrate Catering, 15555 Bangy Rd, Lake Oswego, OR
Mining Your Speech: Memories, Mirth and Metaphor
Eileen McDargh, CSP, CPAE
Discover how to craft a one-of-a-kind presentation that brings YOUR best self to the audience and lets you stand out from the herd and be heard! In this program, Eileen will help you drill deeper into the concept and context of what you bring to the audience. We'll take a few of your Oregon peers and dissect their stories.
Bring a journal with you so you can begin the process of digging into your expertise and experience in order to reap epiphanies! (Thanks, Sam Horn, for the wonderful alliteration) Remember—THE ART OF MAKING ART IS PUTTING IT TOGETHER!
As time permits, she will also tackle ANY and ALL questions regarding the good, the bad, and the ugly of the speaking profession.
About Eileen
Since 1980, Eileen McDargh has helped organizations and individuals transform the life of their business and the business of their life through conversations that matter and connections that count. She has become known as a master facilitator, an award- winning author, and an internationally recognized keynoter and executive coach.
In 2019, Global Gurus International, a British-based provider of resources for leadership, communication and sales training, also ranked her FIRST as one of the World's Top 30 Communication Professionals following a global survey of 22,000 business professionals.
She has authored: numerous books and articles, including Your Resiliency GPS: A Guide for Growing through Work Life Offers a Path for Finding Your GPS (growth positioning strategies) Through Recalculating Questions. As a business author and commentator, Eileen has appeared on network news, on radio programs and in business journals and in major metropolitan newspapers.
Eileen is a certified speaking professional (CSP) and her election into the CPAE Speaker Hall of Fame places her among the top 3% of speakers in the United States. She served on the national board of NSA for 6 years and chaired the 1999 Winter Workshops and National Convention.
NOTE: Bryan Cargill, professional photographer, may be at the January event and be available for impromptu head shots. Charges, if any, are still be to decided.
NOTE: Anyone interested in learning more about National Speakers Association is invited to drop by before the program, around 5:45 pm. A board member will be available to answer questions about NSA and NSA Oregon.
Attending any NSA Oregon event implies consent to be photographed or videotaped.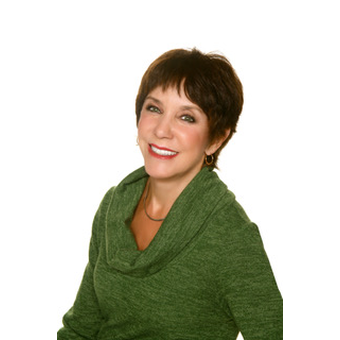 Celebrate Catering, 15555 Bangy Rd #100, Lake Oswego, OR 97035, USA - NEW LOCATION!