NOTE:
This is a virtual program. Instructions on how to log in to Zoom will be sent the day of the event to all registrants. Please test your audio and video capability before joining the meeting.
Pearls from the Pros:
How to Stay in Business Post-COVID
Here's your opportunity to learn from some NSA Oregon rock stars. We've asked four professional speakers to be our panelists to pull back the curtain on their businesses. They will share with us lessons learned while building their successful businesses and staying in business during these challenging times. You'll have a chance to ask your own questions as well. Come prepared to laugh, be inspired and gain a pearl of wisdom from each of our panelists.
Panelists:
Allison Clarke, CSP

Linda Cohen

Patrick Galvin

Jake French
Moderated by Kelli Jaecks, NSA Oregon President.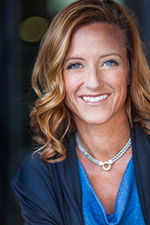 Allison Clarke, CSP
For over half of her life, Allison has been solving communication problems for companies and teaching the power of kindness. She's helped professionals around the globe to break through barriers and get results that improve their productivity, profitability, and personal happiness.
As a "Top 25 Master Trainer" for Dale Carnegie Corporation, Allison spent 16 years witnessing miraculous transformations. This gave her the foundation needed to launch Allison Clarke Consulting in 2011. Her client list includes Intel, Kroger, Adidas, Dignity Memorial, and Trident Seafoods. These diverse companies have one thing in common—they know the success of their companies depends on their people.
Allison is the author of two books. Allison's first book, "What Will They Say? 30 Funerals in 60 Days," is a study of leadership and what it means to leave a memorable impact. In "The Kindness Habit," she offers concrete steps to leave a legacy of kindness and grace.
Allison graduated from Whittier College with a degree in Business Administration. In 2016, Allison earned the CSP™ (Certified Speaking Professional) designation. Less than 12% of speakers worldwide meet this criteria. It's based on track record, expertise, and commitment to ongoing education, client service, and ethical behavior.
Allison was the President of the Oregon National Speakers Association and now serves at the national level. Since 2010, she's been a volunteer and Ambassador with Children's Cancer Association. She lives in Portland, Oregon and has two daughters.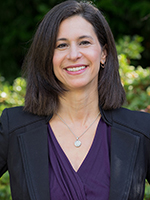 Linda Cohen
Linda, also known as the kindness catalyst, has been a sought after professional speaker for more than a decade. She works with a wide variety of businesses and associations on the ROI of Kindness. She offers valuable insight into why kindness matters so much in the workplace now more than ever. It's imperative to your bottom line.
Cohen has worked with dozens of organizations including: Kroger, Portland Adventist Health, Oregon Employment Department, California Funeral Directors Association, New Mexico Nurse Practitioners, Idaho Hospital Association, Oregon Healthcare Association, Girl Scouts of America, Meals on Wheels and Junior Achievement.
Cohen's first book, 1,000 Mitzvahs: How Small Acts of Kindness Can Heal, Inspire and Change Your Life was published in 2011 by Seal Press. She served for six years on the board of the National Speakers Association Oregon Chapter and was the 2018-2019 Chapter President. In 2017, she was chosen as NSA Oregon Chapter Member of the Year. She received her BA from American Jewish University and an MA from Brandeis University. She lives in Oregon with her husband of 28 years. They have two spirited young adult children and two beloved Cavalier King Charles Spaniels. She loves yoga and meditation and will never pass up a well made cup of Earl Grey tea.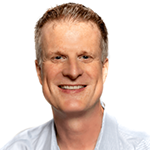 Patrick Galvin
Patrick Galvin is an accomplished speaker, coach, and author as well as a TEDx presenter and past president of the Oregon Chapter of the National Speakers Association. He is the co-founder and chief galvanizer of The Galvanizing Group, a learning company in Portland, Oregon that helps high-performance companies and teams galvanize repeat and referred business through better relationships. Through intereactive keynote presentations, webinars, workshops and breakout sessions, Patrick inspires audiences and provides them with the strategies, ideas and tools to create the connections that galvanize success one relationship at a time.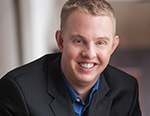 Jake French
As a young man on top of the world with a new college degree and dream job as a forester, life was suddenly turned upside down by a devastating spinal cord injury that left Jake French a quadriplegic. Life happened, as unexpected change tried to steal the wheel. It was what came next, the choice to live it, which means to develop a mindset that helps you make the most of the resources you do have to work with, becoming the blueprint for a way of life that can help all of us accomplish more.
If you're looking for a powerful speaker who can ENGAGE your audience to laugh while they learn and inspire them to INNOVATE instead of complain during times of change, and create the type of progress producing FOCUS that spills over into business performance and amps up the atmosphere at your workplace– then book Jake French for your next event.