Book More Business and Avoid These Mistakes:
Ah-Ha's and Faux Pas of 25 years of Professional Speaking
Join Marilyn Sherman as she shares how she took one engagement and turned it into 36 spinoff engagements. But, it hasn't been easy all the time. With 25 years of experience as a professional speaker, she has amassed plenty of lessons that she will share to help you build your speaking business.
Marilyn started as a corporate trainer, then a seminar leader, and now a motivational speaker speaking almost exclusively in the corporate and association market. It's time to take your speaking business to the next level by learning how to:
follow up after you've hit a home run

use relationships to get spin-off business

look at sponsorship from a different angle.

write and self-publish a book in six months, using social media to help with design
Included in her presentation, she will answer any questions you have about what you could do to build your speaking business. Come out and learn from NSA's newest CPAE Speaker Hall of Fame member, Marilyn Sherman, CSP, CPAE.
About Marilyn
Marilyn Sherman is dedicated to training people to let go of obstacles and live and work with courage, commitment, and confidence. For the last 22 years, she has motivated audiences all over the country, and internationally with topics about hope, inspiration, and practical tools to implement immediately.
With clients in government, corporations, and hospitality, Marilyn is known for giving people success strategies to overcome obstacles, have a more positive mindset, and reduce conflict in the workplace. Her live presentations and her accompanying motivational books have been described as 'life-changing'.
She is a graduate of Washington State University and is currently an Artist in Residence for High Point University. Her first job in corporate America was with a finance company who saw her management potential early on and put her into a 18-month accelerated management program. She eventually became a training officer for that company writing and delivering their leadership training. Marilyn worked for a seminar company before starting her own speaking and training company. Clients that have been inspired by her keynotes include CocaCola, McDonald's, the F.D.I.C., the US Post Office, and every kind of association from Candle companies to Bar Association Executives to SHRM.
She is the author of 4 motivational books including Is There A Hole In Your Bucket List?, Whose Comfort Zone Are You In?, Why Settle for the Balcony: How to Get a Front-Row Seat in Life and Front-Row Service.
Marilyn is a Certified Speaking Professional™, the highest earned designation in the speaking profession with only 12% of speakers worldwide holding this designation. She loves living and working in Las Vegas with her French Husband, Yves. She serves on the board of a non-profit after school program for homeless and under-privileged youth called The Village of Hope and is very involved with Catholic Charities of Southern Nevada.
NOTE: Anyone interested in learning more about National Speakers Association is invited to drop by before the program, around 5:45 pm. A board member will be available to answer questions about NSA and NSA Oregon.
Members & Pass Holders: LOGIN TO REGISTER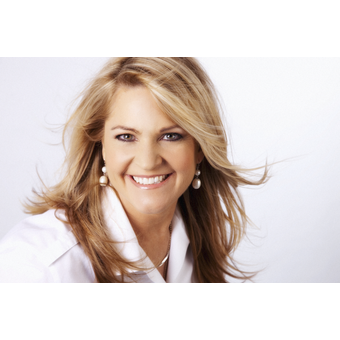 15686 SW Sequoia Pkwy, Tigard, OR 97224, USA