Raise Your LPM (Laughs Per Minute)
with David Glickman
The bottom line is that the funny line gets results. Raise your LPM (Laughs Per Minute) and your fees will follow. Seriously! In this session, David Glickman shares specific techniques for writing and customizing humor for any audience.
David doesn't just deal in "humor theories." Everything he will teach you has been road-tested and WORKS! He will show you how to look at your speech differently and find new ways to insert humor to your existing material.
He will also perform live "humor punchups" to demonstrate how easily your existing content can be much funnier.
About David
David Glickman works with organizations that want to add a combination of content and comic relief to their events in order to make them really fun and memorable
He's been a professional speaker and entertainer for over 25 years and has presented over 2000 programs. Before transitioning from "show business" to "business shows," he worked with everyone from The Beach Boys to Steve Martin and made several national television appearances.
In the late 1990's, David moved into professional speaking. He specializes in customized humor and is an expert in being able to "find what's funny" in the many groups to whom he's spoken.
NOTE: Anyone interested in learning more about National Speakers Association is invited to drop by before the program, around 5:45 pm. A board member will be available to answer questions about NSA and NSA Oregon.
Members & Pass Holders: LOGIN TO REGISTER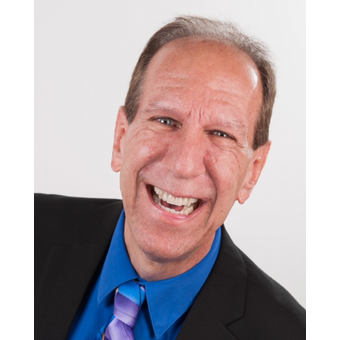 15686 SW Sequoia Pkwy, Tigard, OR 97224, USA