Amplify Your Speech
with Elizabeth McCormick
Tired of writing and re-writing your speeches? Are you going back to the drawing board every time a meeting planner calls and asks, "Do You Speak About….."?
In this high performance presentation, sought after motivational speaker Elizabeth McCormick will deconstruct and dissect her introduction and signature opening to reveal the speech-writing secrets that keep her booked and paid without having to constantly rewrite her speech.
In attending "Amplify Your Speech," you will:
Discover the 3 key elements to creating YOUR most impactful opening

Learn how to craft your introduction so that the emcee, meeting planner, or executive begins to seed the audience with YOUR desired outcome before you even reach the stage.

Develop an increased awareness of the energetic imprint your presentation has on the audience.

Walk away with a new understanding about speech writing based on Elizabeth's tried-and-true philosophy of communication. You will also receive the template that has helped her quickly customize her signature speech for hundreds of audiences.
About Elizabeth
Elizabeth McCormick has been seen on ABC, NBC, CBS, FOX News and has been featured in the Wall Street Journal. She is an author with more than 19 published books, the Founder and CEO of Soar 2 Success Publishing Company and a Congressional Veteran Commendation recipient. Elizabeth was recently named #5 on the list of "Leadership Experts to Follow" online. A former US Army Black Hawk Pilot, Elizabeth learned to take complex systems and break them into sequences for optimal results.
Elizabeth applied this skill to her own keynote speaking career which has rocketed since she started speaking averaging over 100 speaking engagements (yes- paid) booked every year since 2014.

Elizabeth is Vice President of the Power Women of NSA Leadership Team and was the closing speaker at the Global Speakers Summit 2018 in New Zealand.
NOTE: Anyone interested in learning more about National Speakers Association is invited to drop by before the program, around 5:45 pm. A board member will be available to answer questions about NSA and NSA Oregon.
Members & Pass Holders: LOGIN TO REGISTER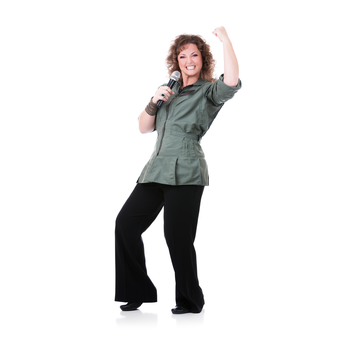 15686 SW Sequoia Pkwy, Tigard, OR 97224, USA