BONUS Program for NSA Oregon Chapter Members Only!
Your "Bookability Factor"
UNLOCK Speaker Secrets to Fee-Based Gigs
Elizabeth McCormick stormed the Keynote Speaking scene by marketing herself in a precise sequence. Averaging 100 PAID speaking engagements booked every year since 2013, Elizabeth has unlocked the speaker safe of secrets to fee-based keynote bookings.

In attending "Your Bookability Factor," you will:
Discover the 6 primary speaking essentials you NEED to get paid, including Elizabeth's best advanced booking tips for each category.

Learn why these essentials have so much influence over the event planners and decision-makers who get you booked.

Get your questions ANSWERED in this interactive conversational presentation.

Walk away with Elizabeth's TOP SECRET "Rocket Your Referrals" program, which is a step-by-step process that will turn today's audience into tomorrow's sales team.
About Elizabeth
Elizabeth McCormick has been seen on ABC, NBC, CBS, FOX News and has been featured in the Wall Street Journal. She is an author with more than 19 published books, the Founder and CEO of Soar 2 Success Publishing Company and a Congressional Veteran Commendation recipient. Elizabeth was recently named #5 on the list of "Leadership Experts to Follow" online. A former US Army Black Hawk Pilot, Elizabeth learned to take complex systems and break them into sequences for optimal results.
Elizabeth applied this skill to her own keynote speaking career which has rocketed since she started speaking averaging over 100 speaking engagements (yes- paid) booked every year since 2014.

Elizabeth is Vice President of the Power Women of NSA Leadership Team and was the closing speaker at the Global Speakers Summit 2018 in New Zealand.
NOTE: Space limited for this bonus event. Registration for this event does NOT register you for the evening event.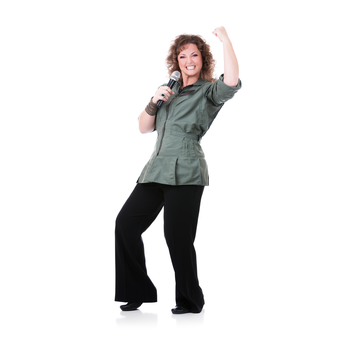 15686 SW Sequoia Pkwy, Tigard, OR 97224, USA