Click here for a great video from Phil!
Power Selling with LinkedIn
with Phil Gerbyshak
Do you want to grow your business faster?

Do you know how to leverage the leads you already have?

Wondering how to earn referrals?
Join Phil Gerbyshak as he answers all these questions and more in Power Selling with LinkedIn. He's been using the Internet to make sales since before social selling was a thing, and he trains people from around the world on how to leverage leads, earn referrals and grow their business.
In this workshop, you'll learn:
How and why you must "get dressed before you get busy" – and have a digital presence that will resonate with your ideal customer.

How to leverage the leads you already have in your LinkedIn connections.

How to "turn up the value before you turn up the volume" on your social media content.

How to find your best customers, and how to ask for introductions to replicate them over and over

And so much more!
About Phil
Phil Gerbyshak is an award winning sales trainer, sales consultant and a sales coach who works with sales and service professionals to get more leads, earn more referrals and have more qualified sales conversations. Over the past 20+ years, Phil has sold financial services products, SaaS software and a variety of services over the phone, in person, and online. He's consulted with companies large and small about the future at the intersection of sales, marketing and technology, and he helps the companies and individuals he works with leverage technology to drive revenue.
Phil is a sales trainer, a sales consultant, and a sales coach who has been selling and teaching sales people since he was 15 years old. A teacher at heart, Phil has delivered programs for audiences of 5 to 500, for the Fortune 50 to the smallest businesses and he's been featured in articles in the Wall Street Journal, USA Today, Forbes, Inc. and more.
When he's not training, consulting or coaching, you can typically find Phil on one of Florida's beautiful beaches, reading the latest business book, listening to a podcast, or creating content to help his clients achieve their goals.
There are 3 reasons people choose Phil Gerbyshak: He's easy to work with, he inspires while he educates, and he makes sales, technology and social media simple.
NOTE: Anyone interested in learning more about National Speakers Association is invited to drop by before the program, around 5:45 pm. A board member will be available to answer questions about NSA and NSA Oregon.
Members & Pass Holders: LOGIN TO REGISTER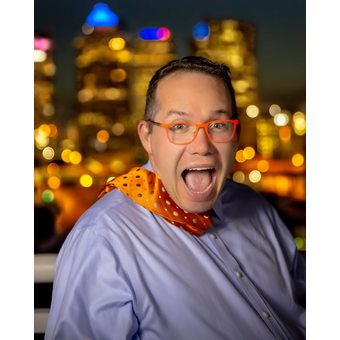 15686 SW Sequoia Pkwy, Tigard, OR 97224, USA